FreeSpeech helps anyone with a language impairment practice and develop grammar skills! Drag and rearrange picture tiles, and FreeSpeech will convert them into a perfectly grammatical English sentence.
Explore how tenses, sentence forms, parts of speech, and other grammatical properties change the structure of English -- and it's all visual!

FreeSpeech is the perfect app for anyone who is learning the English language - whether you are
- A person with special needs, such as autism, dyslexia and hearing impairments
- An ELL student, trying to make sense of English grammar
- Someone who loves languages and likes to explore them!

Advanced Language Learning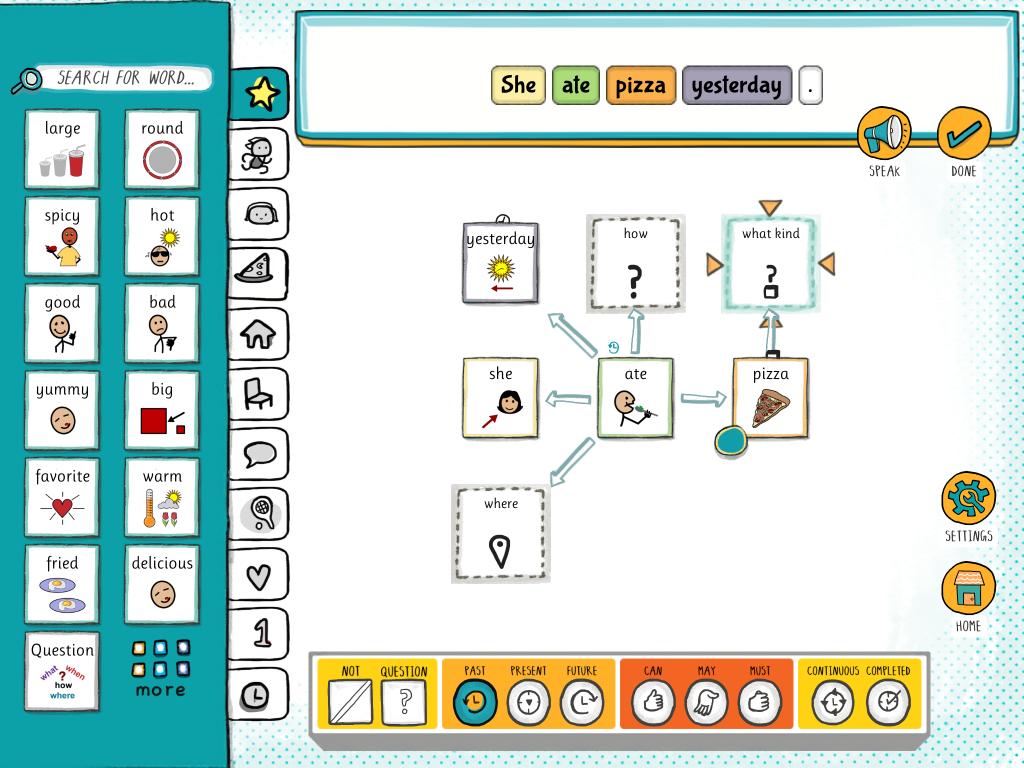 Developed by an interdisciplinary team including SLPs, educators, and researchers with over 100 years of collective experience, FreeSpeech is the most advanced language learning technology currently on the App Store. The technology behind FreeSpeech was the subject of a TED talk by its creator Ajit Narayanan which has been viewed more than one million times. AS SEEN ON TED BY 1M+ VIEWERS: http://go.ted.com/CW6u

Unique Grammar Prediction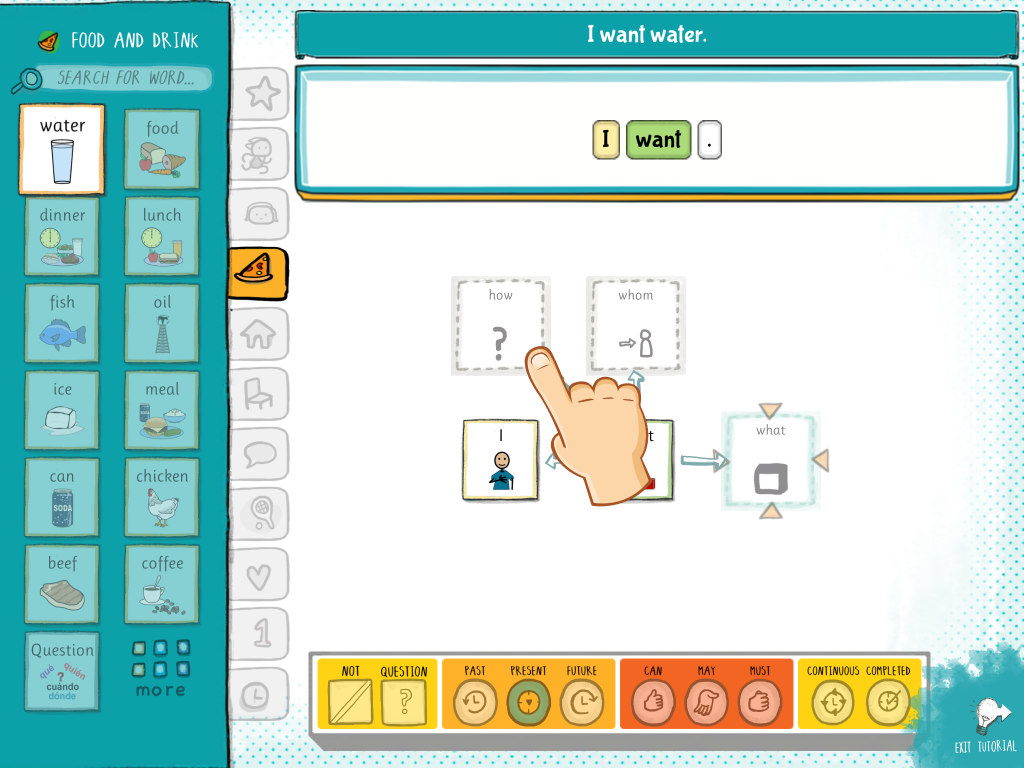 FreeSpeech is unique because it's the only app in the world that predicts grammar. You can throw a bunch of picture tiles at it, and the app will automatically figure out a grammatically correct sentence from them.
- It's possible to manipulate words, tenses and structure as if you were manipulating building blocks.
- The app lets teachers and learners model/recast/contrast various grammar rules pictorially.
-

Encourages Language Building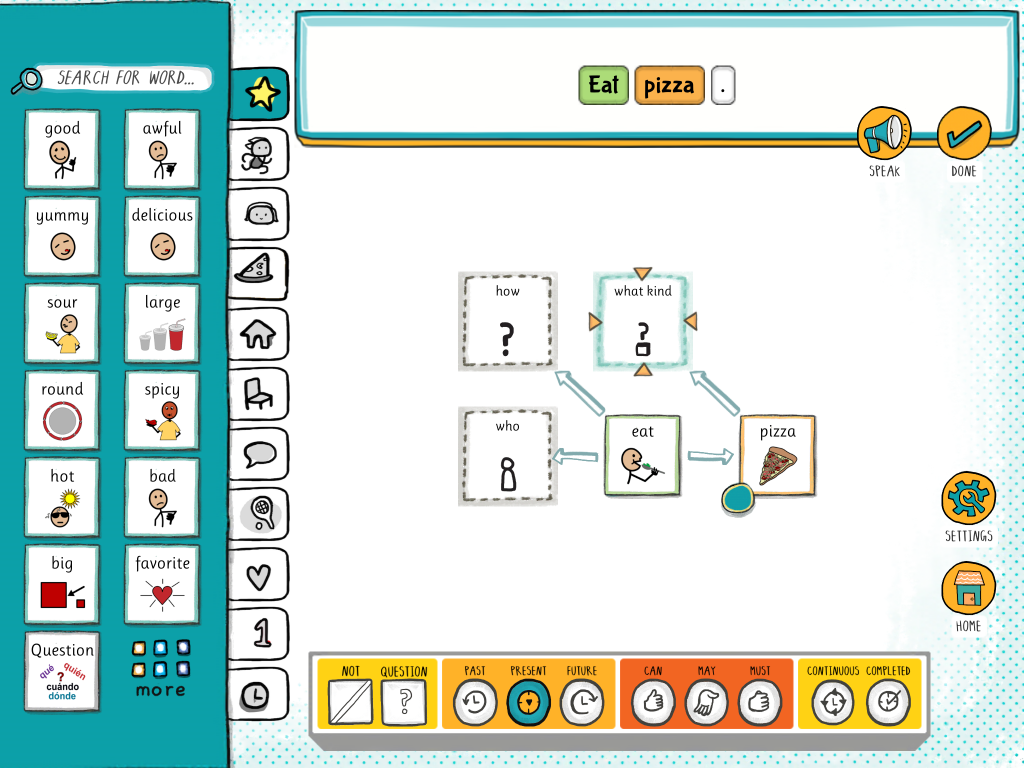 FreeSpeech is based on solid research, and builds language by:
- EXPANDING: Prompting users with questions to expand their sentences;
- SCAFFOLDING: Intelligently predicting words that they are likely to use;
- CONTRASTING: Visually modeling tense and sentence modifiers;
- RECASTING: Automatically inserting prepositions and articles as needed; and
- ERRORLESS MODELING: Automatically predicting grammar, to assemble a map of pictures into a grammatically correct English sentence.
Exciting Way to Learn Grammar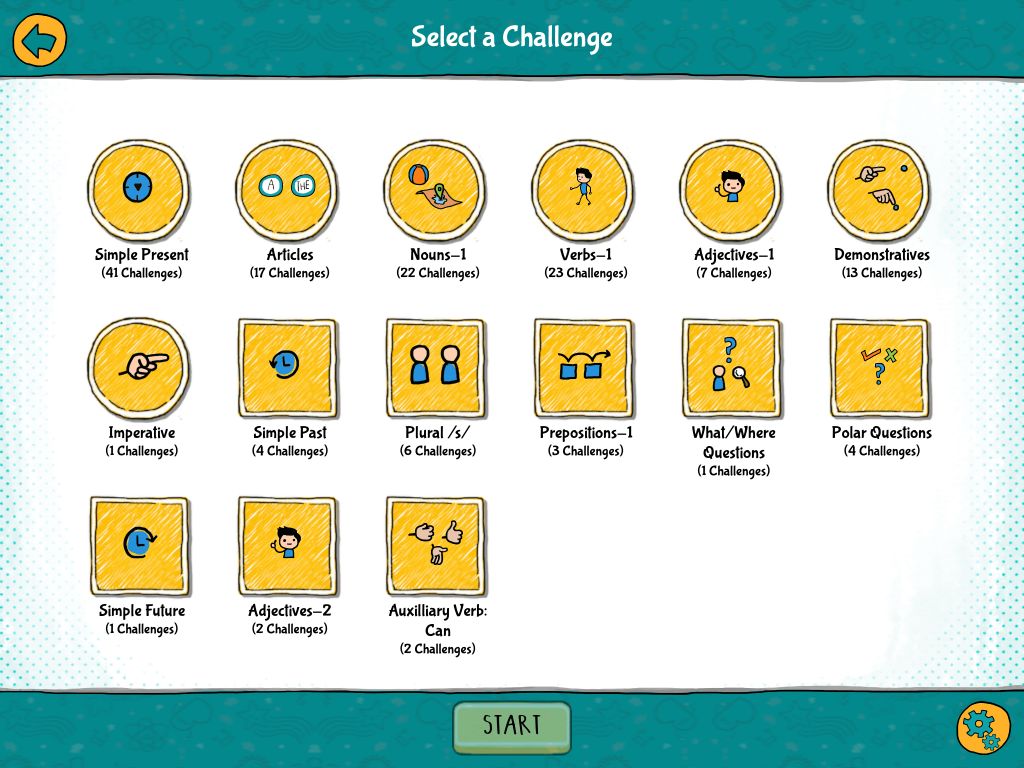 FreeSpeech provides gamified challenges through which learners understand fundamentals of grammar including tenses and parts of speech. A teacher or therapist can use these challenges to develop the language skills of the learners